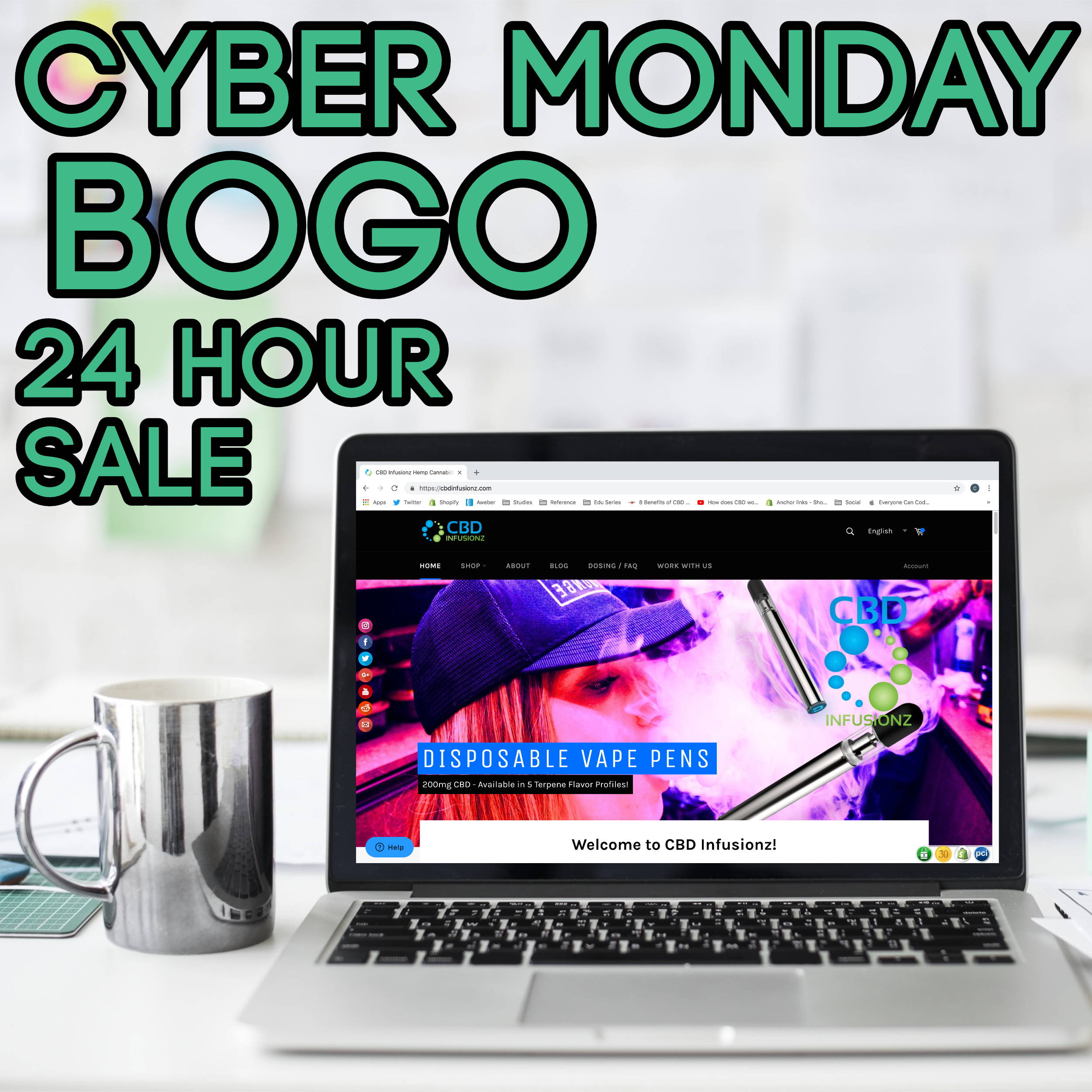 Our CBD Infusionz Newsletter is a great way for our CBD family to learn all about CBD and to find out about any current specials!
Sign up for our newsletter to receive our latest discount code for
our Cyber Monday BOGO 24 hour sale!
*sale starts Monday at 12:00am MST and ends at 11:59pm MST
If you are interested in staying in the loop with CBD Infusionz, while taking advantage of our monthly specials, fill out the form below!