The holidays are here, and with all of the festivities, a lot of us find ourselves over drinking. Then we spend the next couple of days trying to recover.
Cannabidiol, or CBD, has been growing in popularity for many reasons, but have you ever heard about it helping with a hangover? *Please see FDA disclaimer at the bottom
Alcohol affects the body in many ways, and the more we drink the worse these effects are. The outward symptoms we experience can be headaches, dehydration, nausea and many others. These symptoms are just what's happening on the surface, the inner problems alcohol causes are much more serious.
Too much alcohol can cause permanent damage to your brain and liver. Your liver's job is to filter out the poison from your bloodstream, and if you're drinking heavily your liver is working in overdrive. This can cause your blood sugar to drop, making you feel tired and sick.
Nausea – When you drink alcohol your stomach's acid production is increased. At the very minimum this can be uncomfortable, with bloating, gas, and heartburn. More severe issues it can cause are acid reflux and painful stomach ulcers.
Motor & Cognitive skills – Drinking alcohol triggers your body to have your immune system have an inflammatory response. This causes major problems across your entire body, with foggy memory, lack of motor skills, and blurry vision being a few of the common symptoms.
Headaches & Migraines – Also a big effect of the body's inflammatory response reaction, and one of the most common. Essentially, your body starts attacking itself, causing the aches and pains. Not only this, but alcohol also initiates a urine response, leading to dehydration from frequent urination. This leaving you with the ultimate killer headache / migraine
How can CBD help a hangover?
One of the best things you can do for your body is get rehydrated! Many people turn to antioxidants and water to get energy back after a long night of drinking. CBD is a powerful antioxidant as well as a neuroprotectant, which can help repair cells that have been damaged by heavy drinking. Antioxidants can also reduce the damage done by free radicals, which can be at high levels due to excessive drinking.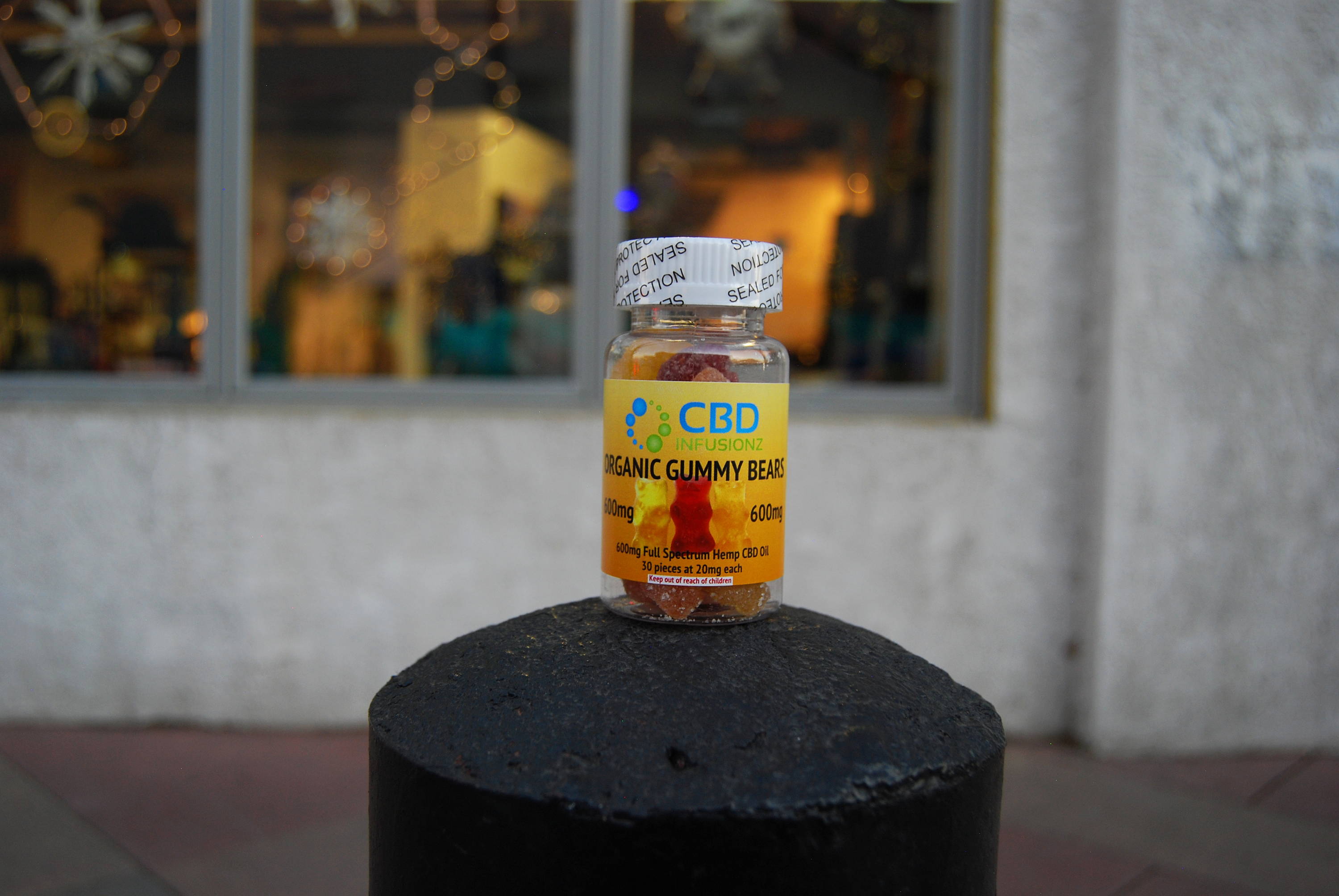 Our 600mg CBD Full Spectrum Hemp Organic Bears down in Denver at Abraxas Studio! #workingtogether #art
Another thing you need when you're hungover is replenishing nutrients! When you've been hugging the porcelain god, sometimes the last thing you want to do is eat. Many people have been finding CBD is a natural anti-nausea for them, allowing them to eat. Getting proper nutrition into your body will give your body the fuel to start to repair the damage done by the alcohol. Our 99.9% Pure CBD Isolate is perfect for anyone with sensitive systems, or those who are on diets such as Paleo or Vegan.
As you read earlier, drinking alcohol triggers the inflammatory response in the body. As CBD is a natural anti-inflammatory, often times it will inhibit your body's inflammatory response. This allows your body to relax, and find relief from the pain and swelling.
There was a study in 2013 done at the University of Kentucky, where they were trying to determine if cannabidiol (CBD) would repair, or even prevent, the liver and brain damage done by alcohol. Through the researchers tests using rodents, they found a reduction in damage to the liver and brain by almost 50%. Click the link to read more – http://www.sciencedirect.com/science/article/pii/S0091305713002104
While more studies and research needs to be done in the world of CBD, we are off to a very promising start. As for being a hangover cure, all of the current information shows it's a very promising all-natural remedy. It all depends on how CBD does for the individual. Next time your hungover, try melting a Lemon Drop 20mg CBD hard candy into your favorite cup of tea for a wonderful CBD Lemon Tea!
New to CBD? We have a Dosing & FAQ section as well as a What Is CBD article that can get you started in the right place!
DISCLAIMER
These statements have not been evaluated by the FDA and are not intended to diagnose, treat or cure any disease. Always check with your physician before starting any program. Links to any external informational websites or publicly accessible videos are provided solely as a service to our users. The links provide additional information that may be useful or interesting and have no direct affiliation with CBD Infusionz. Please view our full Terms Of Use Agreement for more information and the terms and conditions governing your use of this site. CBD Infusionz not sell or distribute any products that are in violation of the United States Controlled Substances Act (US CSA). All information presented here is not meant as a substitute for or alternative to information from health care practitioners. Please consult your health care professional about potential interactions or other possible complications before using any product. The Federal Food, Drug and Cosmetic Act requires this notice. PLEASE NOTE: THE MATERIAL ON THIS SITE IS PROVIDED FOR INFORMATIONAL PURPOSES ONLY AND IS NOT MEDICAL ADVICE. ALWAYS CONSULT YOUR PHYSICIAN BEFORE BEGINNING ANY DIET OR EXERCISE PROGRAM